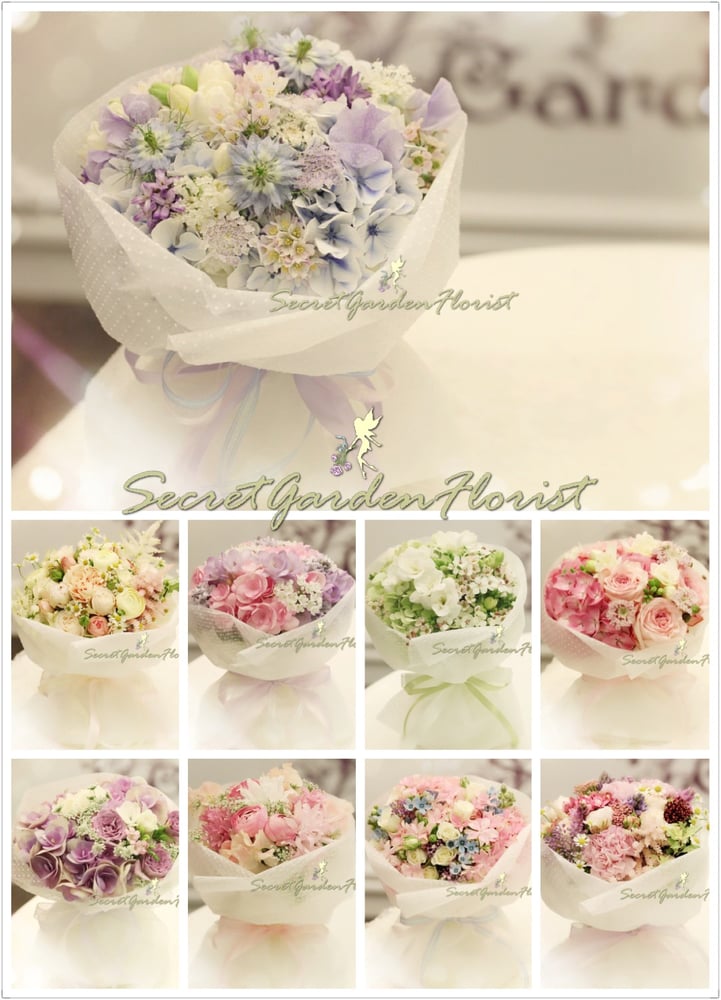 Mini Bouquet ~2 bunches *PLEASE CALL US BEFORE PAYMENT*
$

880.00
---
---
*PLEASE CALL US BEFORE PAYMENT*
Convey greetings or love with our mini bouquets! It's nice to send these lovely bouquets as thanksgiving gifts for parents. Only simply tell us your favor color tone, our floral designers will design lovely mini bouquets for you.
*Photos shown are some of our job reference, not samples.
Minimum order: 2 mini bouquets in same color tone and flower materials
Simply ~$880 for 2
Deluxe ~$1180 for 2 (higher value of flower materials)
Supreme ~$1480 for 2 (higher value of flower materials)
approx size: 11"H, 7-8"W
PayPal is for oversea only. Payment be settled by bank transfer. Please check the details with our staff.
4.5% service fee will be charged if using PayPal.
The delivery charge is by region. Please select the delivery region into the shopping cart as well.
Not available on Valentine's day. Please Facebook Inbox us for details.
www.facebook.com/secretgardenfloristhk
Please contact us by phone or FaceBook inbox before payment. All orders need to be confirmed by us first, then we will give you the details for payment.
No cancellation of order is accepted and all flowers / goods sold are non-exchangeable and non-refundable.
All floral products are subject to availability. In the event of any supply difficulties or if the flowers we have received from our suppliers that are needed to make up your order do not meet our high quality standards, we reserve the right to substitute any product with an alternate product of a similar style and equivalent (or greater) value and quality without notice.